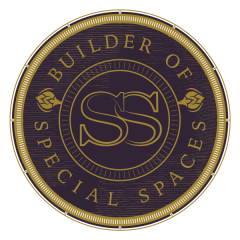 Scott Stoery | Scott@BuilderofSpecialSpaces.com | (541) 280-6692 | CCB# 209842
Scott Stoery is an excellent carpenter. We feel extremely fortunate to have found him and would recommend him without reservation. We hired him in February 2016 to fix up our house to put it on the market. He worked full time for us for almost 4 months. We were impressed by his impeccable craftsmanship, dependability and consistency. He built beautiful cabinets, closets, did trim work, painted, and performed a wide variety of jobs throughout the house. Whatever we asked him to do he approached the project with eagerness and vitality.
Scott is honest, intelligent and hardworking; he is a pleasure to be around. He is careful and exacting in his work; yet keeps a consistent pace. He is a true problem solver and seems to like the challenge of figuring things out. He does not suggest his way of doing something, but when asked for his opinion on how he would do a certain project his ideas are always very good. He brings a positive energy to the job and works very well with others.
After his work was completed, we kept him on to be the caretaker of our house while it was on the market. He handled every kind of issue swiftly and efficiently. Besides his wonderful carpentry, Scott's kindness, compassion and unique approach to life make him an asset to have on the job.
-Irene and Lance Olivieri
---
Scott Stoery has assisted us in a variety of building and remodeling projects over the past 5 years. His craftsmanship and expertise are outstanding.
Each venture that we have engaged Scott for has resulted in the outcome we imagined and planned from the beginning.
Scott has a quiet, respectful yet imaginative and optimistic nature. In the designing phase, he easily shares ideas and options for the finished structure or project. Once the plans are solid he executes with great attention and strives to perfect every detail.
These days it is hard to come by the qualities of honesty and diligence that Scott honors. We highly recommend Scott Stoery to anyone looking for a fine craftsman who combines those qualities with experience and a truly special talent for the building of beautiful spaces.
-Ronda and Peter Fullenwider